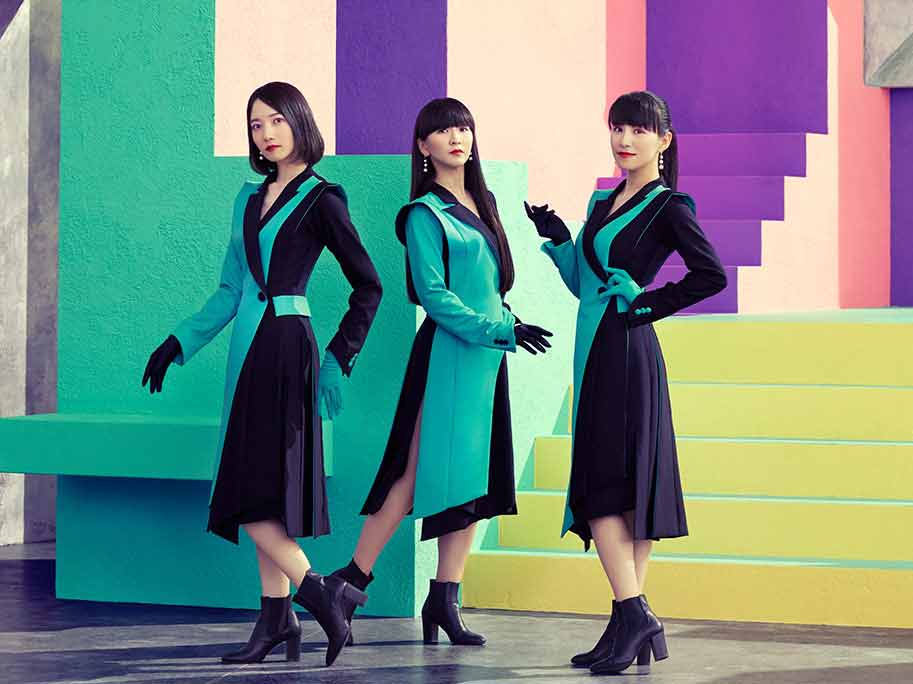 PROFILE
Formed in 2000, top electro-pop trio Perfume (a-chan, KASHIYUKA and NOCCHi) are one of the most influential girl groups in Japan, beloved for their futuristic concept and creative performances.
The group made their major debut in 2005 and broke through with monster hit single "Polyrhythm" in 2007, taking techno-pop music and culture to the mainstream.
In 2012, Perfume began their global activity, with sold-out tours around Asia and later in Europe and the United States.
In 2019, Perfume performed at Coachella as the first female J-pop group while they were on their 4th world tour "Perfume WORLD TOUR 4th 'FUTURE POP'".
In February 2020, to commemorate the start of 15th major debut anniversary year and in support of the first best album "Perfume the Best 'P Cubed'" , Perfume went on the road for their first nationwide dome tour "Perfume 8th Tour 2020 'P Cubed' in Dome".
Their first online festival titled "P.O.P" Festival (Perfume Online Present Festival)" was held on Sep. 21, 2020, the day Perfume made their major label debut 15 years ago.
ARTIST LINKS