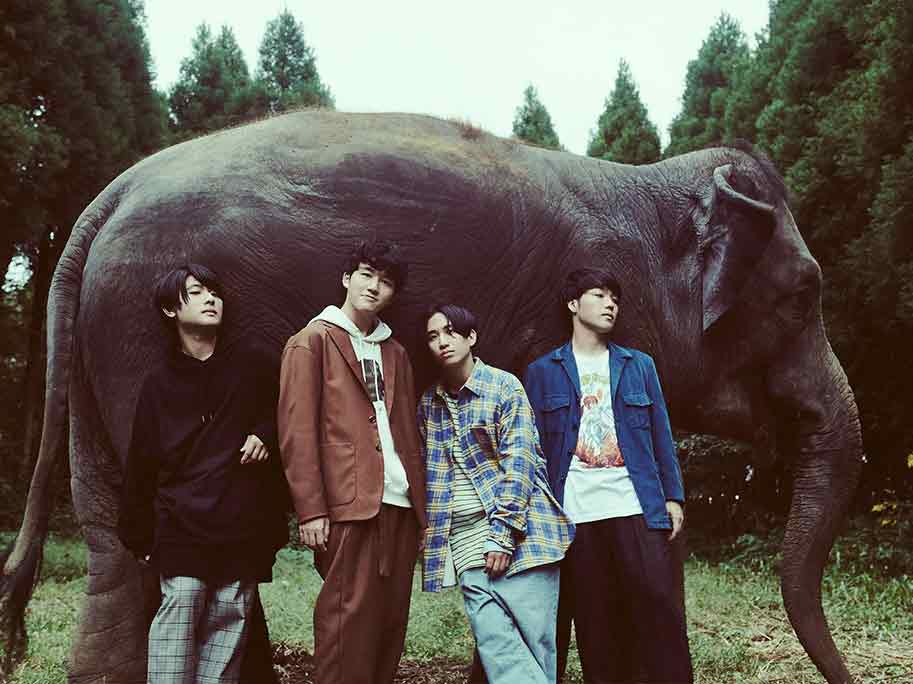 PROFILE
Formed in Kanagawa Prefecture in 2012 with a focus on Hattori (Vo / Gt).
A next-generation rock band from Kunitachi College of Music.
Overwhelming staging is performed with a magnificent band sound that combines a mellow emotional singing voice and various tones of the keyboard.
In 2019, the first national one-man tour will be sold out at all locations, admission will be restricted at all summer festivals nationwide, and the mini album "season" will be released on September 11 of the same year, recording the top 5 on the Oricon Weekly General.
In April 2020, the full album "hope" will be released for the first time in about two and a half years!
Recorded a number of tie-up songs such as TV and commercials, and recorded 4th place in the Oricon Weekly Overall.
And, at the live distribution at Toyosu PIT held on September 3, it was announced that a major release will be made from TOY'S FACTORY on November 4, 2020!
Following the opening theme song of the anime "Dragon Quest Dai no Daibouken" that started on 10/3 (Sat.), a new song "mother" has been decided as the ending theme song!
The most notable rock band to keep an eye on right now.
ARTIST LINKS