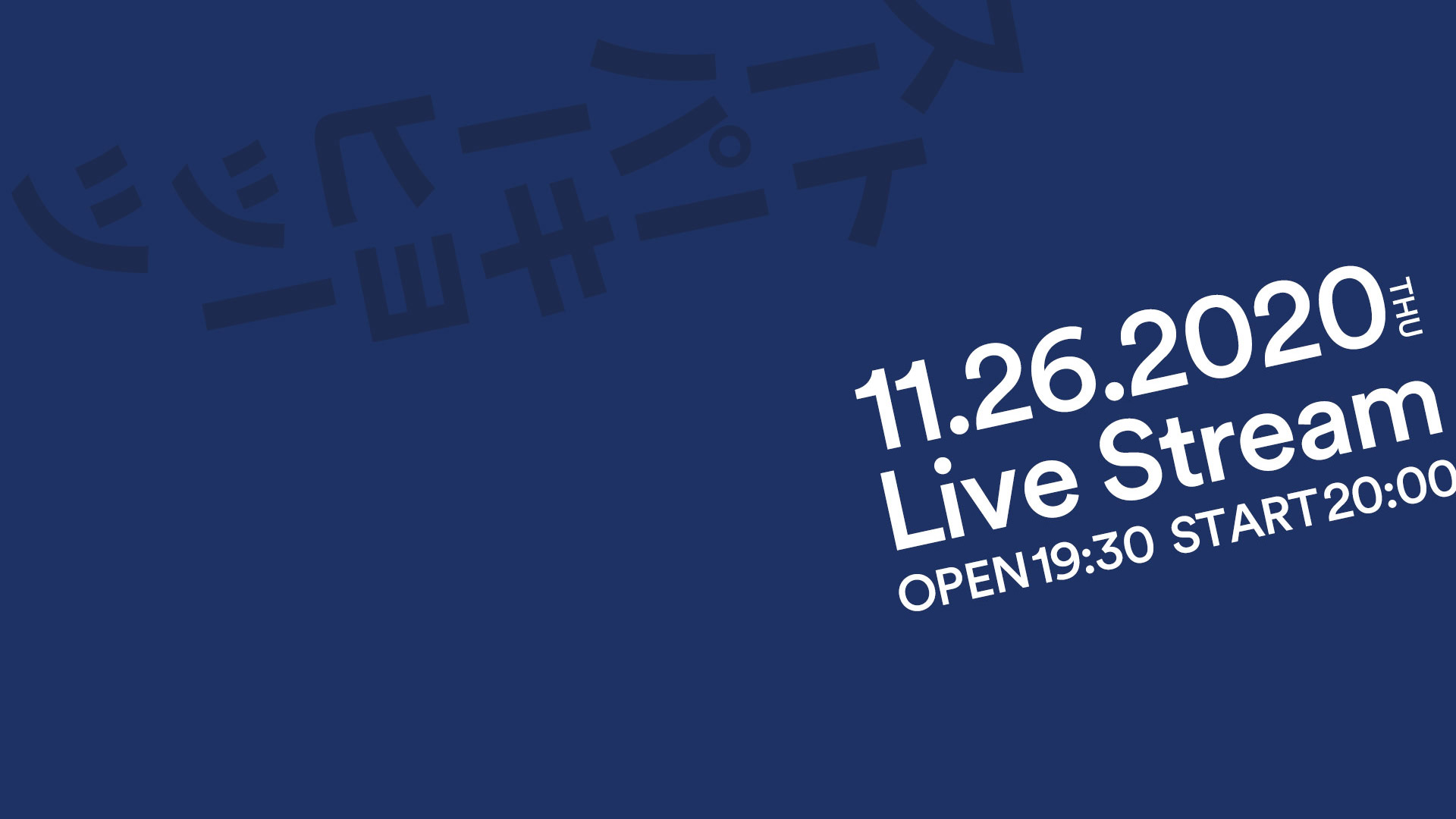 Spotify's very first livestream concert
Spotify presents

TOKYO SUPER HITS LIVE 2020

Tokyo Super Hits Live 2020 is a live streamed event that brings to life Spotify's original playlist, Tokyo Super Hits. Since its launch, Tokyo Super Hits has introduced a wide range of Japanese pop music artists to the world every week.

On November 26, 2020, Spotify will celebrate this iconic playlist by showcasing some of the hottest artists from Japan to fans around the world!

We hope fans of Tokyo Super Hits and the artists will join us for our first livestream concert from Japan!
TICKETS
November 26, 2020
(THU)


Live Stream

OPEN 7:30pm / START 8:00pm
(JAPAN STANDARD TIME)

Livestream at Streaming+

Streaming+ User Guide
Recommended System Requirements
Please use the recommended system requirements only and make sure all your devices are working normally. Eplus is not responsible for any issues caused by your devices.
PC
Windows 10 or later

Google Chrome、MS Edge、Firefox
MacOS 10.9 or later

Google Chrome、Safari、Firefox
* Please make sure you have the latest version.
SMARTPHONE / TABLET
iOS 11.0 or later(Safari newest version)
Android OS 5.0 or later(Google Chrome newest version)
* Samsung's Internet browser app on Android devices is not supported. If you are using Galaxy etc., please make sure you have access to the Chrome App.
TV Connection:
We cannot guarantee the video to be outputted to a TV screen at present.
3,500 JPY
* Additional handling fee of 400JPY will be charged.
Tickets on Sale
November 12th (Thu.) 11:00 to November 24th (Tue.) 23:59
* Streaming+ by eplus, the event's official ticketing provider
* Streaming Service is available in the following countries and regions.
the United States of America, Taiwan, Thailand, Korea, Singapore, Australia, Canada, HongKong, Indonesia, Malaysia, Republic of the Philippines
Please be sure to check before purchasing the ticket
Operation Verification Two preview videos help to check your Internet environment and line speed your audio-visual environment.
Since we will deliver in either environment on the day, please be sure to play both videos to the end and check if you can watch without problems.
This is not a confirmation of the operation of the viewing terminal / OS / browser. Please check the link to the Streaming+ User guide on the page for the recommended environment.
Get your ticket here